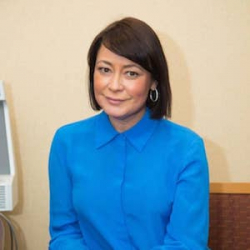 Latest posts by Olga Lis, MS, CCC-A
(see all)
If you've noticed a change in your hearing, you are probably considering your next steps. The first thing you should know is navigating a hearing issue is always easier with the expert help of an audiologist. Audiologists are trained to recognize and treat a wide range of hearing and balance issues and they have medical knowledge of how the ear works and the best methods for addressing hearing loss and other auditory issues.
Looking online for help with your hearing can be confusing – there's a lot of noise out there! There are a multitude of ways to try to cut corners when treating hearing loss, but in truth they all have big shortcomings when compared to the personalized care an audiologist can offer. Audiologists offer you specialized care and expertise that you simply can't get elsewhere. 
All Hearing Aids Aren't Created Equal
When assessing what is best for your hearing health, it is very important to understand that not all hearing aids are created equal. Hearing aids are an investment in your hearing health and online retailers often prey upon people who don't understand the trade-off of opting for an unreliable brand of hearing device. Frequently, the hearing aids offered at a price too good to be true often are too bad to be believed. 
Your audiologist is only going to be working with hearing aid brands who have developed the technology and performance to properly address hearing loss. Did you know your hearing loss is unique – not one-size-fits-all? Your audiologist will map your hearing loss onto a chart called an audiogram that precisely identifies the sound frequencies and volumes that are challenges for your hearing.They will then use your audiogram to program your hearing aids, making the amplified sound you hear especially designed to meet the needs of your hearing.
Reputable hearing aids can't just be ordered online. You are likely to end up with inferior and frustrating technology, not fitted to your ear and not programmed for your hearing loss. When you work with your audiologist, you'll find the best hearing aid for your lifestyle and needs and it will be custom fit to your ear and custom programmed for your hearing loss. Follow-up visits will help finesse both the fit and performance of your hearing aids to make sure they are offering you the best assistance possible.
There's a lot of talk these days about new companies upsetting the hearing industry, but these emerging designs are unproven at best. Your audiologist works with hearing aid brands that have continually been on the cutting edge of the field, invested in delivering clear, refined sound and responsive design. 
All Hearing Centers Aren't Created Equal
Seeing your audiologist means that you get personalized treatment from their knowledge and care. Audiologists can help diagnose a wide range of hearing and balance issues and help you connect with the best solutions. They are also trained to recognize issues that can contribute to hearing loss, like underlying infections. Your audiological exam will include an assessment of lifestyle factors that can contribute to hearing loss, as well as how your life is affected by hearing problems. With focused and specific care, audiologists offer nuanced treatment for your hearing issues.
Hearing clinics at big box stores or online can't offer the same. Often the first thing sacrificed in non-audiologist hearing care is personalized treatment. Unfortunately, when it comes to properly addressing hearing loss, personalized treatment isn't just a "frill" – it is the basis for care. As we said before, your hearing loss and the way it affects your life is specific to you and only an audiologist can connect you with the hearing resources that take this into account.
Treating Hearing Loss
Have your hearing abilities changed? Do you struggle to hear?
 Don't wait, schedule an appointment with us today! Our audiology team offers you comprehensive testing and care, not to mention effective and affordable treatment options. Our team can help whether you are facing intrusive tinnitus, ear infections, dizziness, hearing loss or balance issues. We can connect you with preventative care to protect your hearing. Contact us today!