Who needs hearing protection? 
We love our city and all the hustle and bustle of our everyday lives. Here in New York City, we are surrounded by so many different noises, some of them damaging to hearing. We jokingly say that people who are surrounded by horses have better hearing than those surrounded by trains. Protecting your hearing from excess noises is important, because once it goes down you can never get it back. At Audiology Central we have so many options to help you protect your hearing. Who needs hearing protection? 
A simple answer: almost everyone living in New York City. Some more than others:
Musicians
Dentists
Construction workers
DJs
People who attend concerts
People who are sensitive to loud noises
People who work in noisy environments (when machines are operating in close proximity)
People who ride motorcycles
People who shoot guns or work with fireworks
The purpose of using noise protection is to avoid noise-induced hearing loss. The perfect noise plugs can be customized to the shape of your ear so that they are comfortable to wear for many hours per day. You will still hear people talking to you but the loud sounds that can be damaging to your hearing will be greatly reduced. They come in different colors and look super cool!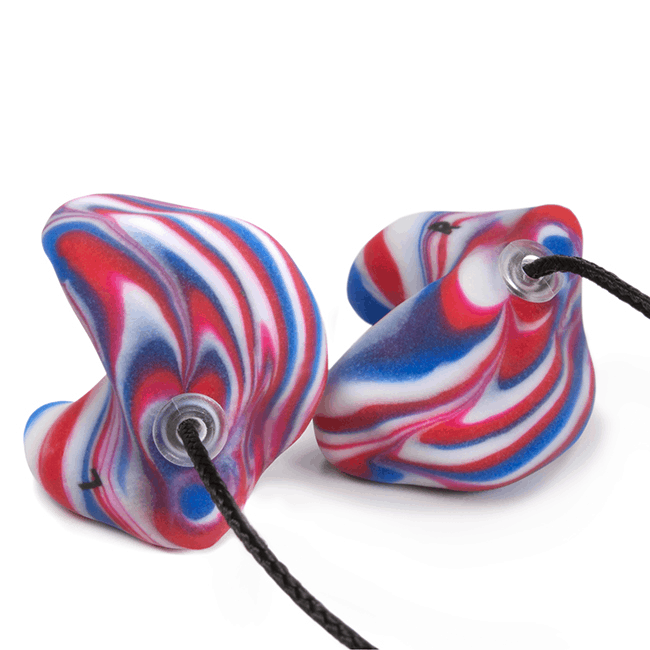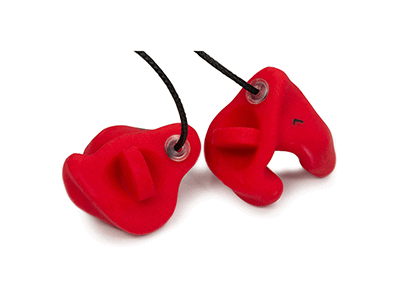 Sleep plugs are also available if your sleeping partner snores and you want some peace and quiet.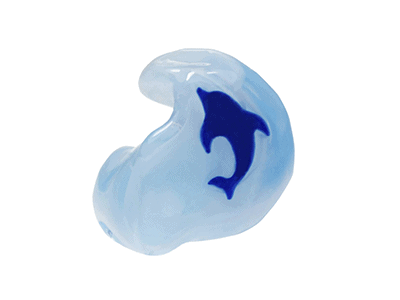 Swim Plugs for your little ones will protect their ears from water during the summer fun.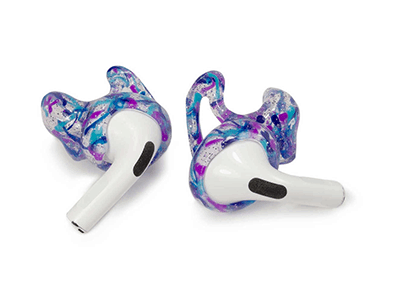 We offer custom sleeves for all of the most popular earbuds, increasing the quality of your listening experience and comfort. We also offer a line of pediatric earbuds, that limit the volume to a safe level of 85 dB.
Serenity Choice™
If custom-made noise protection is not right for you, other options are available. Serenity Choice™ Music Packshot package of Serenity Choice Music
Helps prevent hearing damage at concerts, clubs, bar, etc.
Optimum comfort
Minimum occlusion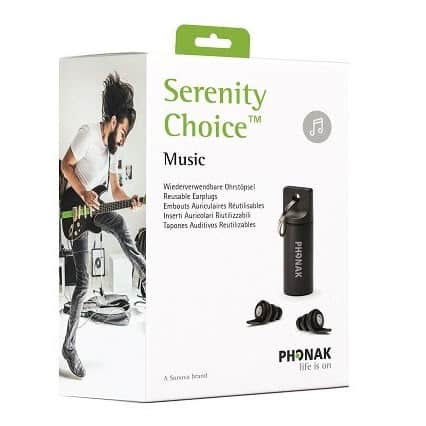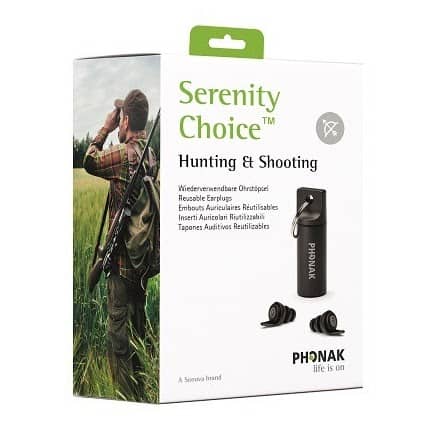 Serenity Choice™ Hunting & Shooting
Protects the users ears from the peak sound pressure level of gun shots, explosives, etc.
Permits voice and background noise to be heard
Minimum occlusion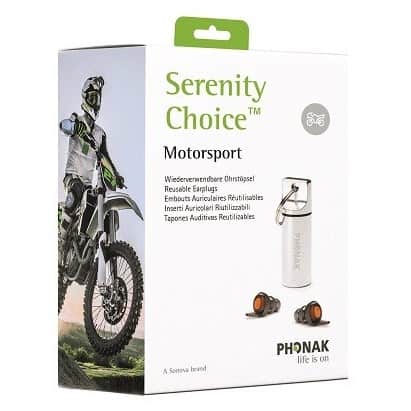 Serenity Choice™ Motorsport
Reduces engine noise
Reduces wind and air turbulence noise
Prevents hearing damage at motor sport events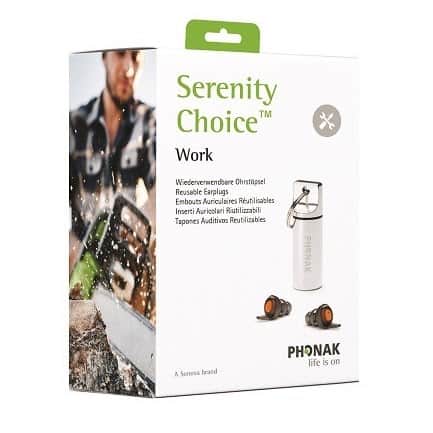 Serenity Choice™ Work
Reduces heavy equipment, machinery and tooling noise
Suitable for do-it-yourself work, gardening, cleaning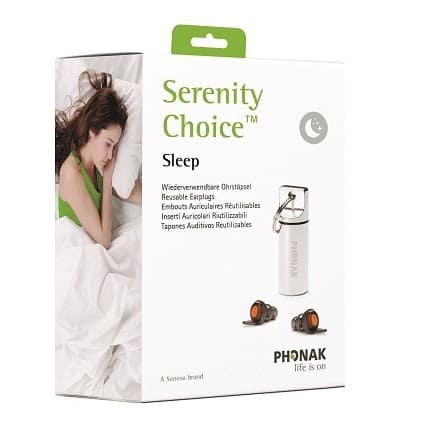 Serenity Choice™ Sleep
Reduces noise from lifts, revellers, kitchen noise, street noise, etc.
Reduces the effects of partner snoring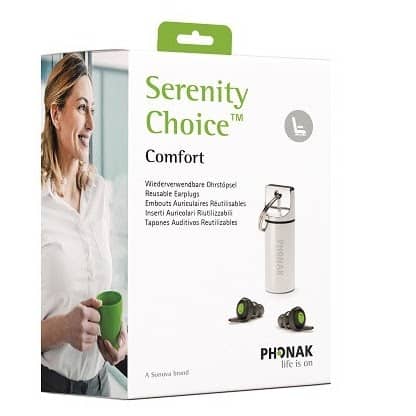 Serenity Choice™ Comfort
Improves concentration
Reduces stress
Reduces background noise
---
Protect your child's hearing with BabyBanz Earmuffs
Last but not least, consider protecting babies' ears. Babies' ears are delicate little things. The average crowd at a sports event can get loud as a chainsaw. Are you looking for a way to keep your loved ones safe from noise-induced hearing loss? BabyBanz Earmuffs are perfect for infants and toddlers of parents who love live music and sports.
Reduces noise by up to 31dB, the highest noise reduction capabilities on the market.
Soft padding and comes in a range of stylish colors.
Perfect for sports events, music concerts, wedding receptions, and anything else you might take your child to!
Specially designed for babies and toddlers.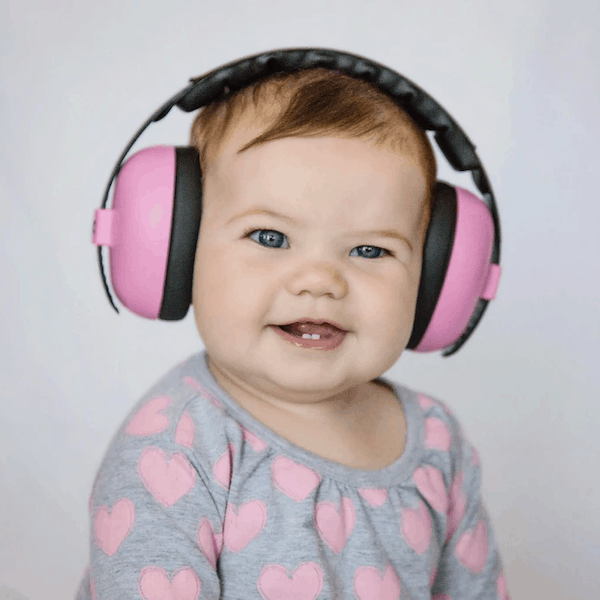 Start your journey to better hearing today!
Our audiologists specialize in disorders of the ear and hearing system. We have spent years training to take care of people experiencing ear disease and hearing loss. Click below to contact us to schedule your hearing exam.
Contact Us
We're ready to help you get back to your best life.
Our experienced team is looking forward to helping you find the right solutions to your hearing problems. If you notice changes in your hearing today, call us to schedule a hearing test. You owe it to your friends, your family, and your health.
---
Contact Us