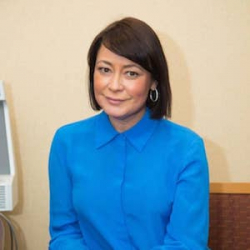 Latest posts by Olga Lis, MS, CCC-A
(see all)
Are you having difficulty following conversations? Or have you started turning up the volume on the TV a bit more each week? These are two of the most common signs of hearing loss, and a sign that you may want to treat your hearing loss.
But don't settle for over the counter hearing aids! These devices may have a low price tag, but they won't help you treat your unique hearing loss. For personalized, quality care, you should treat your hearing loss with an audiologist. 
It All Starts with a Hearing Test
Ordering hearing aids online might seem like a quick fix. But the truth is that these hearing aids may not be the right fit for you. Treating hearing loss starts with a hearing test. This test shows you exactly what sounds you're hearing, and which sounds you're missing. The test measures your hearing threshold, or the lowest sound you can hear across a range of pitches.
When you visit an audiologist, this hearing test is the foundation of your hearing treatment. Your hearing aids can be calibrated to match your exact hearing needs and help you hear where you need them the most. You won't have to worry about some sounds getting too loud, or other sounds staying too soft. Instead, you can enjoy clear hearing in a range of listening environments. 
We recommend that adults schedule a hearing test every 3 to 5 years. Older adults benefit from having a hearing test every 1 to 2 years.
Expert Advice You Can Count On 
Are you confused by your hearing aid options? If you're ordering hearing aids online or from a box store like Costco, you're on your own. These over-the-counter hearing aids may not match your hearing loss or your hearing needs. They're usually not a good investment, and they will not provide quality hearing. 
That's why you should treat your hearing loss with an audiologist. Audiologists are experts when it comes to hearing loss and hearing health. After a hearing test, they take the time to find out about your lifestyle and hearing needs. This allows audiologists to recommend the perfect hearing aids. These devices will match your unique hearing needs, and they're adjusted to fit your hearing loss.
When you treat your hearing loss with an audiologist, their years of experience will help you pick the programs that you really need. Are you feeling overwhelmed by all the options? An audiologist will help you focus on what really matters, helping you find the hearing aids that will connect you with family and friends, make it easy to hear at work, or help you in any difficult listening situations. 
Personalized Care
Looking for another reason to treat your hearing loss with an audiologist? Audiologists offer one-on-one care that's tailored to you. At our office, you're not just another order number, you're a valued client. We take the time to find out more about your lifestyle, what you're looking for in hearing aids, and even what you might need in the future. We focus on providing personalized care, including ongoing services to make sure your hearing aids are always in tip-top shape. 
Why Visit an Audiologist? 
Audiologists are experts in hearing. They have extensive training in treating hearing loss and they're dedicated to finding the perfect solution for each and every person.
Audiologists provide services such as:
Comprehensive hearing tests and hearing screenings

Tinnitus evaluation and treatment

Balance disorder evaluation

Hearing aid fitting and servicing

Aural rehabilitation services

Hearing protection

Ear wax removal
Visit Us Today
Are you considering treating your hearing loss? Trust our experts! Our audiologists offer one-on-one care, and we'll be with you every step of the way. From hearing tests to hearing aid consultations and fittings, we will make sure you get the right hearing aids. And once you've chosen your devices, we offer personalized follow-up appointments, ongoing servicing, and any other hearing health care you need to enhance your hearing.
Invest in your hearing health with quality hearing aids that are made just for you. Come visit us, meet our team of hearing health specialists, and find out how you can get the best in hearing health care. Contact us today!