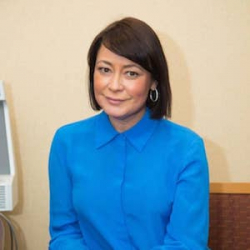 Latest posts by Olga Lis, MS, CCC-A
(see all)
One major challenge facing older Americans in the workforce is higher rates of hearing loss. Of course, while hearing age can affect people of any age, those aged 65 and older are much more likely to experience difficulty hearing. One in three Americans over 65 has hearing loss and nearly half of people over 74 live with this condition. 
At the same time, the demographic seeing the largest percentage increase in participation in the workforce are folks at the older end of the age spectrum, aged 65 to 74. As the Baby Boomer generation gets older and continues to work, we are seeing older adults participate in working life in much greater numbers than at any time in previous history. Hearing loss now, more than ever, is bound to make an appearance in the working population. 
Advantages of working as an older adult
There are many advantages to working into your late 60s and 70s. Companies benefit from older workers' institutional wisdom and a lengthy resume of experience. A vibrant professional life can be incredibly fulfilling for older workers, too. Both in the personal rewards of accomplishment, not to mention the social atmosphere of the workplace. 
If you're over 65 and still on the job, you're not alone. More than 20% of Americans in your demographic are working or seeking work.
Challenges of hearing loss while working
Just because hearing loss is definitely more prevalent in the workforce, doesn't mean that it's easy to experience difficulty hearing while working. Just like the rest of our highly verbal world, much of the means of communication are constructed around the healthy hearing population. Meetings, training and phone calls still remain highly verbal and standard ways in which colleagues communicate with each other. 
But there are strategies to flourish within the workplace, despite hearing loss. It might be necessary that you advocate for yourself and others with your condition in your work environment. 
Strategies for hearing loss within the workplace
Advocate for yourself
You might not be aware that you're entitled to workplace accommodations according to the Americans with Disabilities Act. Made effective back in 1990, this law requires employers to provide reasonable accommodations for you and all employees with hearing loss. Examples of common accommodations might range from having a sign language interpreter at certain events to simply restructuring seating at the conference table. 
Make your need for assistance known and you can work together with your supervisor to devise solutions for the workplace circumstances that are non-navigable for you. 
Disclose your hearing loss (if you feel comfortable)
If it feels like an approachable step to take, be public about your hearing loss. While it can seem intimidating at first, disclosing your difficulties hearing can open up empathy and understanding for your circumstance. You might even enlist fellow co-workers as your advocates, or make another employee feel emboldened to talk about their hearing loss or other disability. 
Tell folks you favor written communications
Eschew telephone calls and let your colleagues know that you prefer email, text or chat to communicate. If it feels like you're asking too much of our colleagues, remember that there is a "This meeting could have been an email" meme circulating on social media. Others, especially younger co-workers, will likely be relieved at your requested communication style. 
Pick favorable places for meetings
It is likely that in-person meetings are unavoidable. But, there are ways to navigate them so that verbal discussion isn't so intensely challenging. If it's available, use a round table to meet so that you can see peoples' facial expressions and mouths as they speak. Request that the meeting facilitator try to reign in or discourage multiple people speaking at once. Get your team into the habit of always providing a written agenda so that it's easier to follow along in the conversation. 
Invest in tech assistance for the entire workplace
There are technologies on the market that can help with hearing loss for all employees in your organization. Loop systems can be installed in meeting rooms to directly transmit speech to your hearing aids. Alternatively, if your workplace is hosting a larger conference or convention, advocate to find a meeting space that already has these technologies in place. 
Even more technology exists to assist employees with hearing loss, you just have to look. Computer Assisted Real Time Transcription is a service that can be used to take transcription and project it onto individual monitors or up onto a screen for the entire group to see. 
Don't pretend to hear when you don't
Not everyone feels comfortable telling the world about their hearing loss or asking people to repeat themselves multiple times, but pretending to hear can lead to embarrassing or sometimes problematic miscommunications. Instead of risking the loss of crucial details, ask for clarification if you don't fully hear what someone is saying. 
Think about investing in hearing aids
In a study conducted in March 2021 by the American Speech-Language-Hearing Association, anxieties about hearing loss and professional life were at the forefront. Respondents within the workforce said that "a majority of workers would be more likely to seek treatment if they felt it would help them remain in the workforce longer." 
Hearing aids are a proven, successful intervention and they can ease much of the burden of living with hearing loss in the workplace.