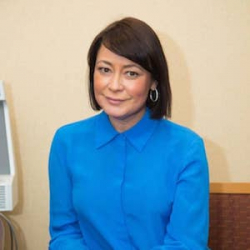 Latest posts by Olga Lis, MS, CCC-A
(see all)
If you have a loved one with hearing loss, you know how difficult it can be for them to communicate and regularly use their hearing aids. This can be made even more difficult if they reside in a nursing home. There are steps you can take, alongside the staff at the nursing home, to ensure that your loved one is being supported with the appropriate care for those with hearing loss.
Hearing aid care in the nursing home
As you may know, there are general care and maintenance processes that should be taken to care for hearing aids and keep them in working order. Some of these may be difficult for the staff in a nursing home and therefore may require that your loved one or family members complete these tasks.
Wear hearing aids– Compliance with hearing aids can be tricky. Sometimes they are uncomfortable but more often it is the sound that people struggle with. The best way to adjust to these changes is by continuously wearing the hearing aids until it begins to sound normal. Communicate with the staff at the nursing home that someone should check that they are wearing their hearing aids every day and only removing them to sleep or bathe.
Case at bedside– Provide a hard plastic case at bedside to store hearing aids overnight. The hard plastic will protect the hearing aids from accidental damage and having it bedside will make them easy to put on in the morning.
Extra batteries– Some hearing aids have replaceable batteries and others use rechargeable ones. If they are rechargeable, make sure the staff knows how to set up the charger and make sure the hearing devices are charged every day. If they are replaceable, the staff should be informed how to check that the battery is operating and how to replace them every few days as needed. Extra batteries should be stored in an easy to find place for the nursing home staff.
Attachments to keep from losing– There are attachment clips that can be attached to hearing devices in order to keep them from falling and being damaged or lost.
Clean hearing aids– General hearing aid care requires wiping and cleaning to keep wax from building up and damaging the device. This may be completed by a loved one if they are able, however it's more likely that a family member visiting will need to make sure to clean the devices when they are visiting.
Most importantly, it should be communicated to the staff at the nursing home your loved one's need for the hearing aids. By not wearing hearing aids, they are isolated from their care, friends, and healthcare providers.
Tips for communicating with Hearing Loss in a Nursing Home
As mentioned, wearing hearing aids is important to keep your loved one connected to others and involved in their own care. However because hearing aids can be difficult to adjust to, there are additional steps that should be taken to ease the hearing process for them.
A sign on the door or in the room that signals to staff that the patient is hard of hearing is crucial to make sure everyone takes the steps needed to communicate effectively. Furthermore, you can write a list of tips each care provider can take to include your loved one in their own care. Examples of these steps is provided below.
Make sure the room is well lit- Being able to see the person who is speaking to you is vital to hearing them.
Reduce background noise- Turn off televisions or music in the background. Ask others in the room to hold their conversation. These background noises make it harder for those with hearing loss to focus and understand what is being said.
Face the person you are speaking to at eye level- Sit down next to the bed or kneel to get at eye level with them and make sure to face them when speaking.
Communicate with staff that your loved one is hard of hearing and ask that this is communicated to anyone who is caring for them, whether through their chart or a sign on the door. Make sure to also include instructions to the staff on how to wear and care for the hearing aids your loved one uses.