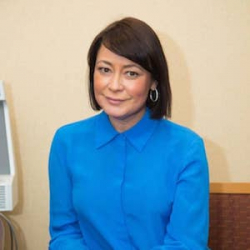 Latest posts by Olga Lis, MS, CCC-A
(see all)
Hearing aids aren't often associated with fashion, but that has changed dramatically in the previous two decades. Hearing aids worn by your grandparents or parents were likely bulky, flesh-toned, and susceptible to feedback. But Hearing aids today have gotten smaller, sleeker, and more inconspicuous than ever before, not only in terms of sound quality but also in size. 
Stigma: the last barrier to widespread hearing aid use
Hearing loss affects around 48 million people in the United States alone. Only 30% of persons aged 69 and up who potentially benefit from hearing aids have ever tried them. Many people in their sixties and seventies are not ready to call themselves seniors, which is understandable. This may contribute to the stigma associated with hearing loss and hearing aids.
People remain more active and healthy for longer than previous generations because of medical improvements and health innovations. However, this does not prevent hearing loss. Hearing loss affects one out of every three persons over the age of 65 and one out of every two people over 75. People frequently deny hearing loss since it often occurs gradually enough that they are unaware of the condition. This, however, does not negate the consequences of ignoring the problem. 
Hearing loss that is not treated can cause rifts in relationships and a loss of revenue at work. Being open about your illness and acting on it might make you appear "younger," more connected, active, and engaged in the life you love.
The latest styles
Fashion accessories are not the first thing that comes to mind when thinking of hearing aids. But a new generation of hearing aid wearers is as concerned with how they look and how they work. And manufacturers are responding with sleeker, more stylish designs and colors.
However, as research shows, many people who could benefit from hearing aids don't get them because they don't want to wear a machine behind their ears. Manufacturers are now marketing their products as lifestyle accessories that can match hair color and fashion style.
These handy devices are no longer a source of shame but rather a powerful statement about taking control of your health and openly wearing them.
The latest technology
Modern hearing aids are also more stylish because of their cutting-edge technology. 
Binaural microphones: Binaural directional microphones help with this by making it easy for wearers to focus on sounds coming directly in front of them. If there's background noise coming from other directions, it can be muted or suppressed, so it doesn't interfere with conversation.
Bluetooth: Most new hearing aids can now connect directly to Bluetooth-enabled phones, televisions, etc. This allows you to hear more clearly from those devices and control volume, programs, and other functions using your phone or tablet device. 
Rechargeable batteries: Some of the most advanced hearing aid models have built-in rechargeable batteries that can last up to 24 hours on a single charge. These devices eliminate the need to replace batteries constantly; simply plug them into their charging base each night to keep them going strong.
Hearing Loss Treatment
Hearing aids today have better listening technology and additional features that make using them more accessible and more fun than ever before. Bluetooth technology allows you to stream media directly to your ears from your smartphone, television, or stereo. Wind suppression and water resistance give access to those who prefer to be active and enjoy the outdoors, while rechargeable batteries add convenience and usability.
Investing in hearing aids will make everything you enjoy doing in life that much easier. There has never been a better moment to upgrade your hearing aids in terms of aesthetics and practicality if you use them. If you've been putting off dealing with your hearing problems, now is a fantastic time to learn everything there is to know about hearing aids. Please make an appointment with us right away!