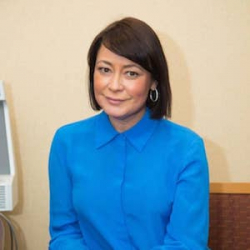 Latest posts by Olga Lis, MS, CCC-A
(see all)
For almost 100 years, the American Speech-Language-Hearing Association has celebrated Better Hearing and Speech Month in May. This month, we're inviting you to celebrate with us! The theme of 2021 is Building Connections, and we're excited to help you build stronger connections in the year ahead.
What is Better Hearing and Speech Month?
Have you heard about Better Hearing and Speech Month? In the month of May, people from all across the country come together to raise awareness about hearing and speech problems, and how you can find treatment that makes communication easier. Better Hearing and Speech month has been celebrated every year since 1927. This is a great time to learn more about communication challenges and find out how you make a change that will help you hear better. 
Hearing Aids that Support Better Hearing
Many of our most popular hearing aids have built-in connectivity features that help you build connections with family and friends. Here are some of the reasons our customers love Bluetooth enabled hearing aids.
Hearing on the phone:

One of the easiest ways to build connections is on the phone. Whether you pick up the phone to chat with a friend, or get online to video chat with your grandchildren, we often communicate with people who aren't in the room. Bluetooth hearing aids support better hearing by offering amazing connectivity with all your devices. With the touch of a button, you can stream audio from your phone or your computer directly to your hearing aids. 
When you stream audio, you'll hear the sound right in your devices so you can hear the conversation in both ears. You won't need to hold the phone up to your ear, or strain to hear what's being said. And all the audio from the phone call will go through the advanced programs and settings on your hearing aids that make speech even easier to hear. 
Watching TV with your family:

Do you bond over TV shows? Watching TV with loved ones is a great way to build connections. But if you have hearing loss, it's harder to hear on-screen conversations. And if you've been turning up the volume, your loved ones have probably started complaining that it's just too loud.
Bluetooth hearing aids lets you set your own volume! You can watch TV with your loved ones and let them control the volume. Just connect your hearing aids to the TV, and get the audio played right to your ears. Because the audio gets delivered right to your hearing aids it's easier to hear. Background noise is reduced, and speech is clearer. You can also control the volume on your hearing aids and choose the volume that works best for you. This is a great solution that will work for the whole family, and help you build connections with your loved ones.
Controlling your hearing aids with an app:

Are you tired of fiddling with small buttons on your hearing aids, or asking your friends to wait while you find the right setting? Bluetooth enabled hearing aids are easy to control with a smartphone app. With large displays and an easy-to-use interface, you can quickly and discreetly change your hearing settings. 
This app lets you adjust the volume, pre-set programs, and easily change between programs. Most even have a "find my hearing aid" locator, so you can spend more time with your family, and less time looking for your devices. Finally, the app will send you a notification when your battery is running low, so you'll never run out of power in the middle of a conversation. These hearing aid apps give you more time and energy to build connections with loved ones, and spend less time thinking about your hearing aids.
Schedule a Hearing Test Today!
Are you ready to take the next step in building connections? Call us today and book a hearing test. We'll test your hearing to find out more about your unique hearing needs. Whether you want a hearing aid with connectivity features, a hearing aid for an active lifestyle, or a hearing aid that helps you enjoy music, we have them all. 
Join us in celebrating Better Speech and Hearing Month and find out how hearing aids can change your life.